The Program
Do you speak social finance?
Based on practical experiences and proven concepts from the field, the course is wrapped around a signature framework that explains - step by step – how the process from getting investment-ready via signing a financing contract to establishing good investor relations, avoiding mission drift and approaching the next financing (or responsible exit) will typically unfold in real life.
The course structure
The entire online course spans 8 weeks and follows a specific framework, covering the main challenges along the entire "lifecycle" of a social enterprise from a financing perspective – from defining the theory of change via securing investment until managing post-investment activities. A major focus of the course lies on raising social entrepreneurs' confidence and ability to successfully attract investors.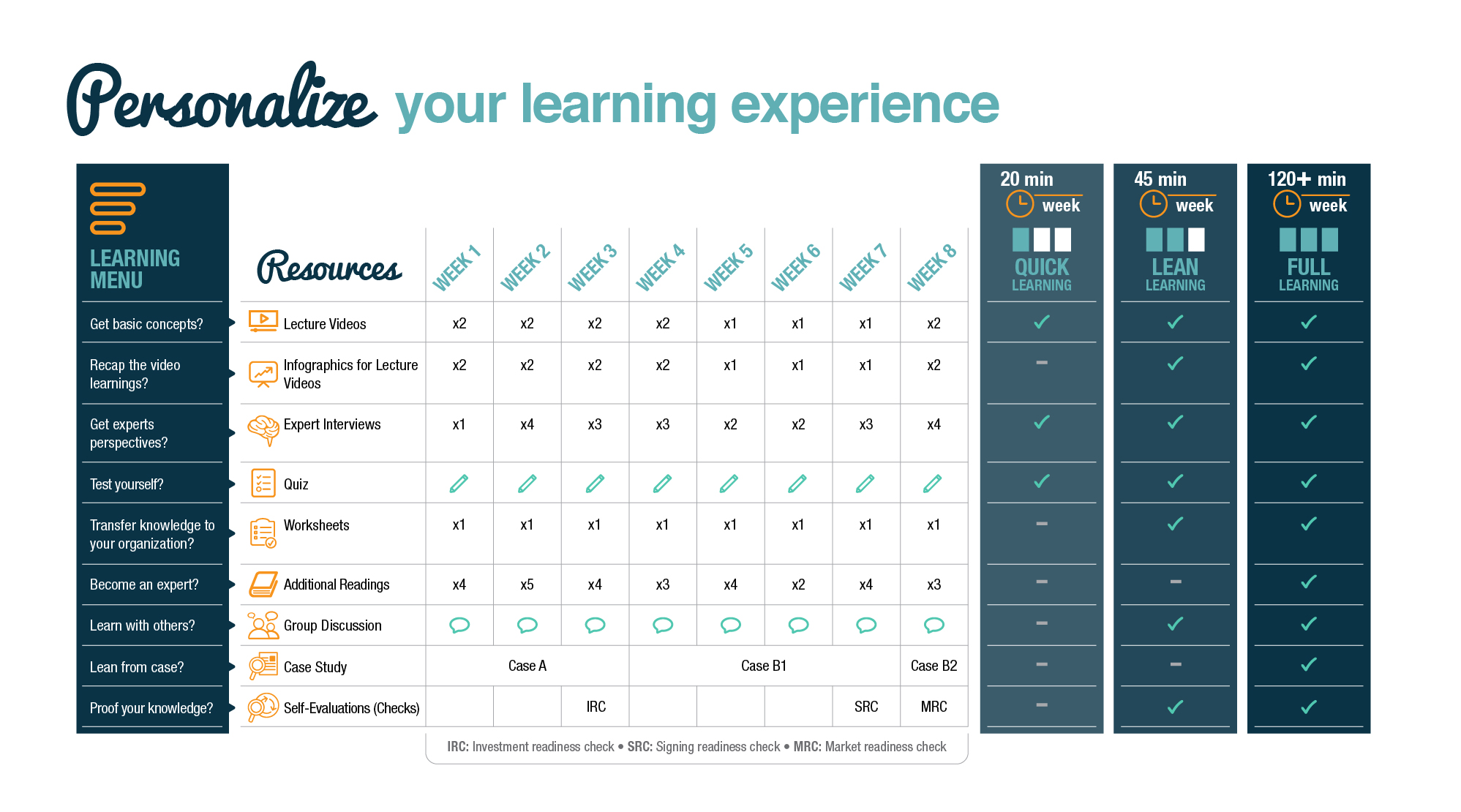 The professors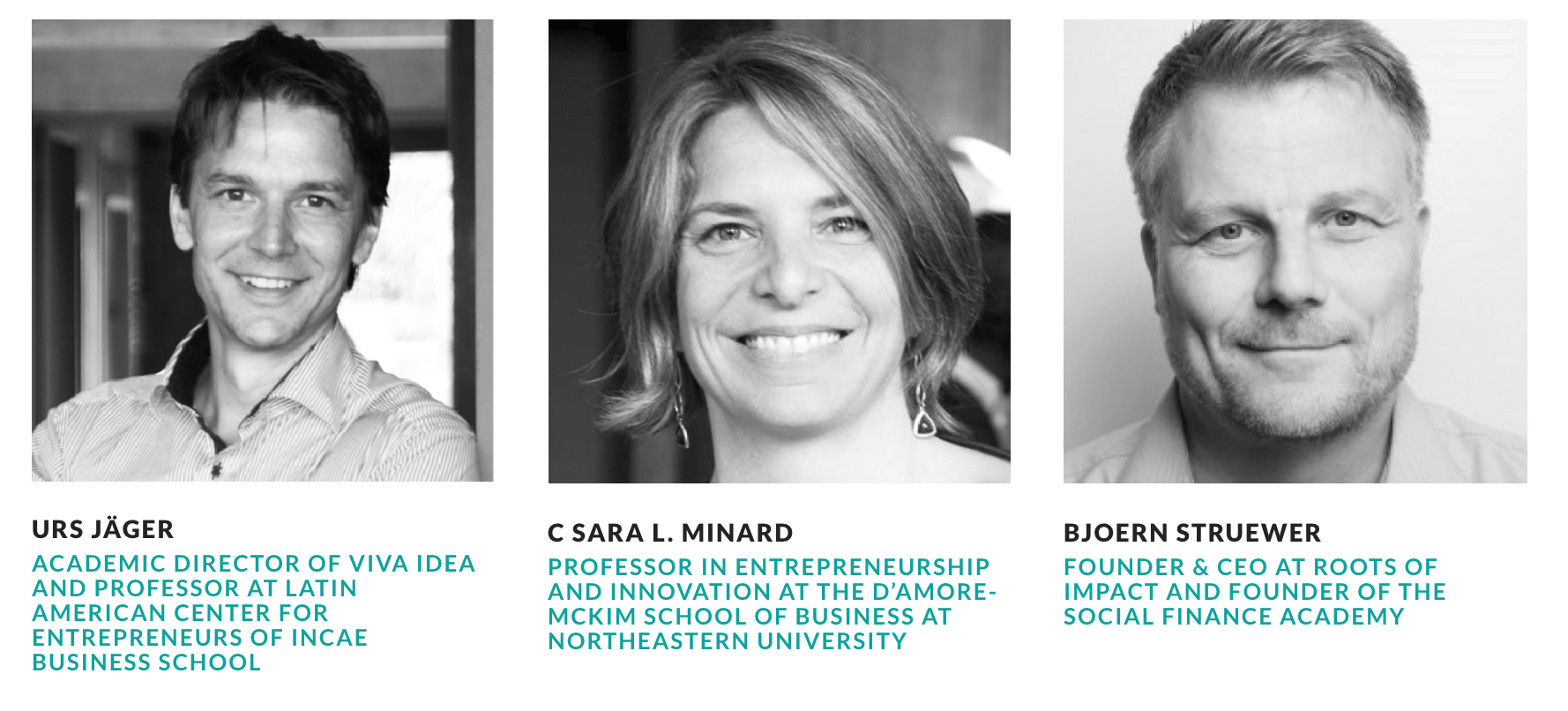 Student profile
Generally, the course will provide insights and knowledge for a wide range of participants: social organizations/entrepreneurs and their finance officers, nonprofit organizations, start-ups exploring the pros and cons of a sustainability orientation, students, investors wishing to gain insights into social enterprises, and market players or intermediaries interested in supporting the social enterprise ecosystem.
Workload and requirement
The workload for the course will be approximately 1 – 1.5 hours per week for the online elements.
Participants should bring basic knowledge about finance, good English language skills and an open mind to new approaches.
Voluntary onsite training will be offered in selected locations by partners who will facilitate group discussions in order to deepen the course experience. Technical requirements for the online course elements are a computer with internet access to watch the video lectures, read the recommended documents, download and upload the assignments and use the platform's forum and group functionalities.

Evaluation of the Course
Subject to course completion, the participants will receive a statement of accomplishment signed by VIVA Idea and the Social Finance Academy. Questionnaires at the beginning and the end of the course will serve as the main source for evaluation and will focus on finding out to which extent the course was successful in conveying the practical knowhow.
More Information